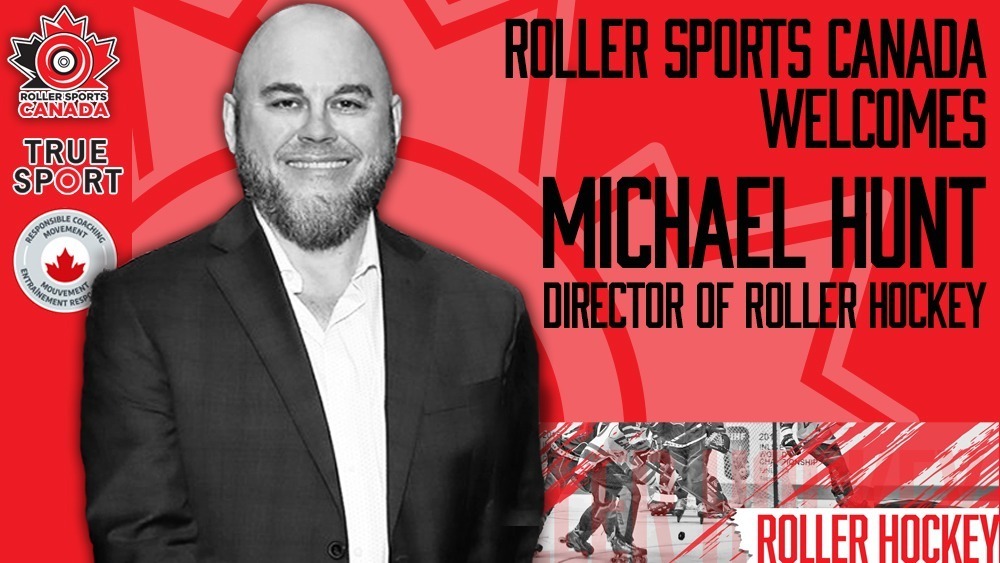 We are excited to announce the appointment of Roller Sports Canada, Director of Roller Hockey, Michael Hunt!
Recently inducted into the Manitoba Aboriginal Sport and Recreation Council Hall of Fame, Michael Hunt is regarded as one of Canada's greatest roller hockey players and one of the World's top Master's players.
Hunt played and coached for Team Canada for over 18 years.
Born in Hamilton, Ontario, the family moved to Winnipeg when Hunt was only 9.
Hunt is also a 17-time National Champion and a seven-time National Professional Champion with Team Rink Rat and a 7 time North American scoring champion.
RSC President Ryan Beliveau about Michael Hunt.
"I am thrilled to welcome Michael to Roller Sports Canada, as the Director of Roller Hockey. The RSC vision for Roller Hockey is to create inclusive opportunities for Canadian families to get involved with, and learn the sport. We are committed to supporting Roller Hockey Leagues, Programs and Communities across Canada. I have known Michael for years and have never met anyone more passionate and dedicated to the sport of Roller Hockey. From his involvement with Indigenous Communities to promoting Roller Hockey at public schools to running community Learn to Play programs, Michael has displayed incredible Leadership and unwavering Dedication to growing the sport of Roller Hockey in Canada!"
In addition, Michael also has extensive knowledge and experience in the wheel industry, having first hand experience attending other Roller Sports events, which will further support the RSC mission of helping facilitate entry level, "Learn to Roll" programs.