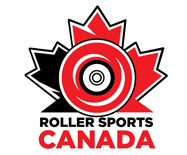 WELCOME AND THANK YOU FOR YOUR INTEREST IN ROLLER SPORTS!
This quick survey has been created by Roller Sports Canada, the governing body for Roller Sports in Canada.
We are doing this survey to gather information on how many Canadians are interested in participating in Roller Sports, so that we can create community programming, support equipment needs and secure facilities to support the need for participation in Roller Sports across Canada.
Thank You for participating in this short survey! Please keep in touch, become involved, and keep rolling!
Begin Survey